Serve-over Retail Plug-in
Stage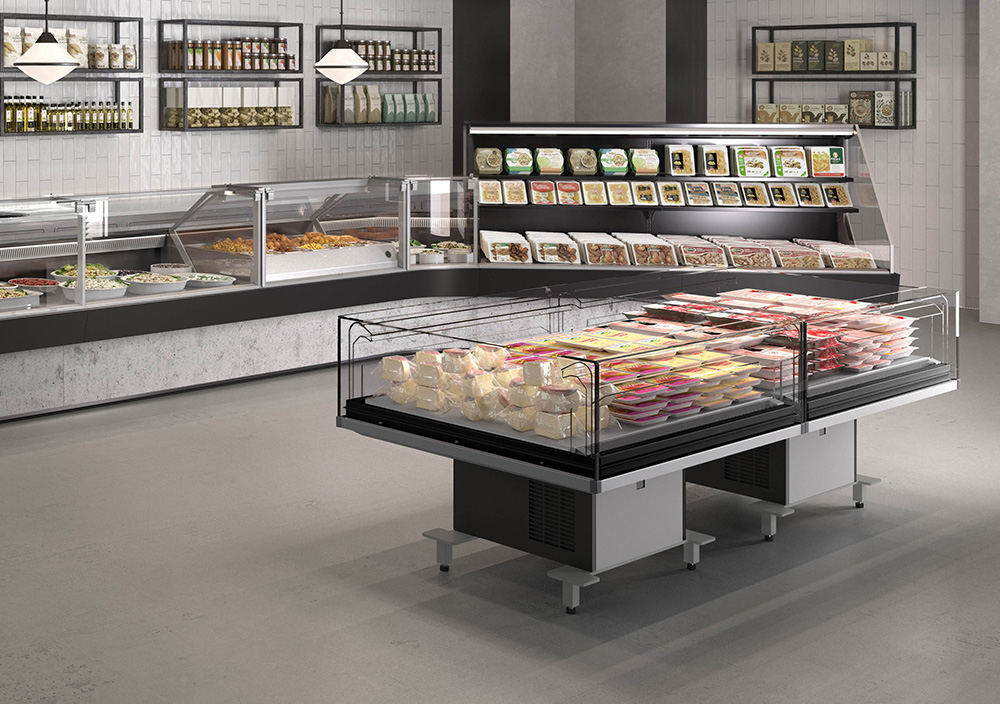 Serve-over Retail Plug-in
Stage
​Stage is the promotional plug-in unit by Costan which features extremely flexible merchandising thanks to the possibility to transform both the display version – fresh product, serve-over and pre-packaged: meat, gastronomy, dairy products, delicatessen, beverages – and the layout in the store.
Elegant, transparent, and light, Stage offers unprecedented visibility of the products on show: the counter disappears to make them the real attraction of the store.
Stage also features:
Wide range: available in the Self-service, Closed self-service with sliding doors in glass, Semi-vertical;
Transparency emphasised by the use of glass and EptaAdamant surfaces;
Optimised dimensions to improve the ergonomics for the client and the operator;
New, modern design coordinated with the rest of the Costan range;
Excellent preservation of the products displayed (classes 3M0-3M1-3M2);
Care for the environment thanks to the use of refrigerant gas R290;
Sturdy basic structure, with steel bumper panel (optional) on all sides;
Easy cleaning and maintenance thanks to the "maintenance free" condenser;
Can be multiplexed or placed side-by-side to create runs and islands, also in the back-to-back configuration.
Commercial category

Cheese

Chicken

Dairy products

Delicatessen

Fruit and Vegetables

Gastronomy

Meat

Pastries

Pre-packed fruit and vegetables

Sandwiches
Technical feature

Electric defrost

High efficiency fans

Incorporated condensing unit

LED lighting

Propane refrigerant gas (R290)

Ventilated
Certifications

Epta Adamant