Retail Plug-in
/ Hard Discount
Samba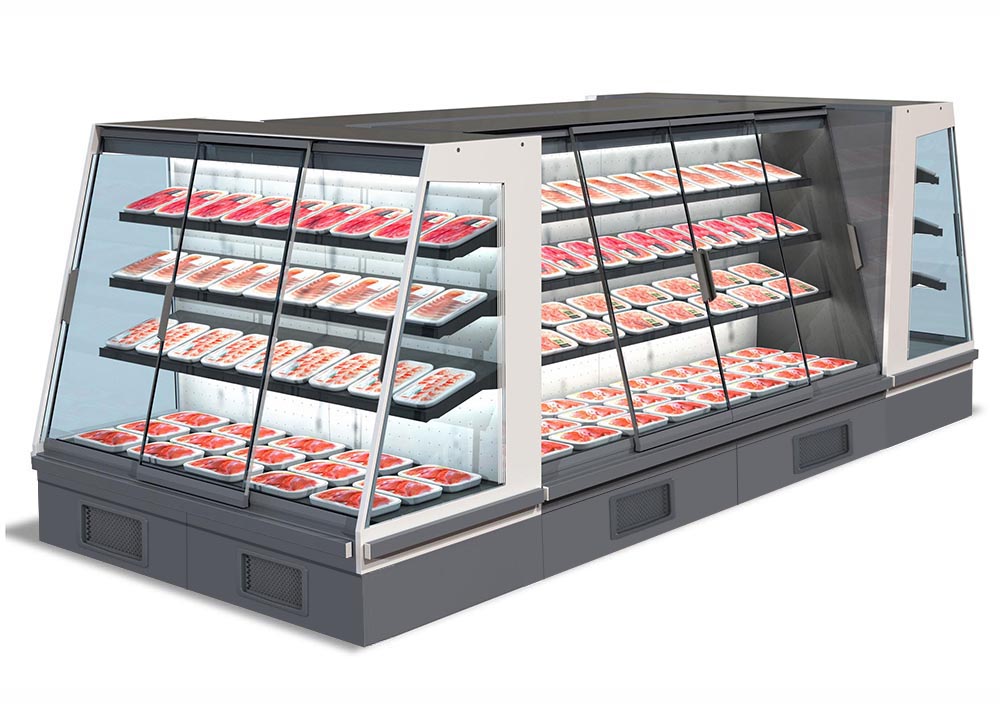 Retail Plug-in
/ Hard Discount
Samba
​Semi-vertical plug-in refrigerated cabinet with sliding doors powered by propane refrigerant gas (R290), particularly suited for the presentation and preservation of pre-packed meat.
Efficient, eco-sustainable, personalisable; Samba – is the best choice for island configurations in the store's meat department.
Excellent temperature control, great transparency of glass surfaces of doors, terminal ends, and tiltable shelves.
Temperature: MT
Class: 3M0 - 3S
Cabinet type: Plug-in
Commercial category

Meat

Chicken

Cheese

Dairy products

Delicatessen

Sandwiches

Pre-packed fruit and vegetables

Drinks
Technical feature

Off-cycle defrost

Ventilated

Incorporated condensing unit

LED lighting

High efficiency fans

Propane refrigerant gas (R290)