EPTA PRESENTS TANGO ULTRA IN CLASS A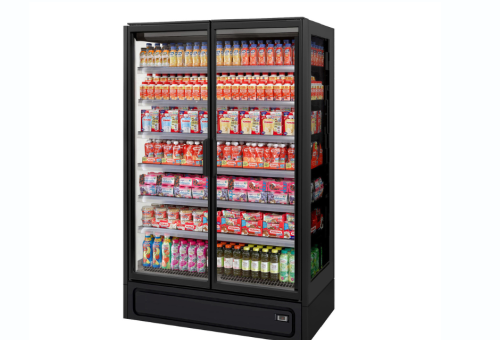 Epta achieves class A with Tango Ultra, the vertical refrigerated plug-in cabinet by Costan, boosted to reach an even higher energy performance, in great style. The cabinet furnishes the fresh product area merging performance, sustainability and aesthetics.
TIPS BY EPTA
The goal of Epta innovation is to develop refrigerated solutions compliant with the European standards, namely Ecodesign and Energy Labelling, able to satisfy Retailers' needs. What are the tips by Epta to exceed the energy efficiency standards of the market and achieve class A?
Accurate and precise study of thermodynamics.

Use of innovative materials.

Use of digital components, for timely and constant control of the performance and working condition of the cabinet.

The combination between state-of-the-art technologies and natural refrigerants.
UNRIVALLED PERFORMANCE
Unrivalled performance for Epta, which deploys its expertise in the design of solutions such as Tango Ultra, the cabinet of the SimFit family which, in specific configurations, is best in class, for +40% energy saving compared to the previous model. A modular solution, conceived for the proximity & convenience store and ideal for large surfaces. It is characterised by a higher load capacity and a minimum floor space, with +10% internal volume and +50 mm shelf depth. A concentrate of technology and furnishing element of the fresh product area.
All-glass doors, panoramic terminal ends and LED lighting guarantee products the right enhancement, giving a touch of modernity to the interior. Tango Ultra also reflects the evolution of Retail in terms of sustainability, thanks to the use of Propane R290 as natural refrigerant.
Tango Ultra is tangible evidence of how Epta meets the challenge of energy efficiency, reducing at the same time the carbon footprint, thanks to continuous investments in Research&Development and to its great experience in the sector.