THE EPTA BRAND SOLUTIONS ARE ONCE AGAIN THE STARS OF THE ADI DESIGN INDEX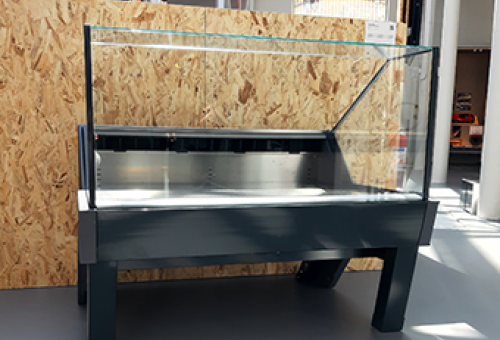 Epta has been entered once again into the ADI Design Index, the annual ADI publication, Association for Industrial Design, which presents a selection of the best projects portraying the typical value and quality of Made in Italy. The Epta Group boasts the Corner Shop-in-Shop which is in association with Electrolux in the ADI Design Index 2018, has now been chosen for the traditional Velvet by Costan cabinet, included in the Food Design section of the ADI Design Index 2020.
Velvet, part of the OutFit by Costan family, is designed to emphasise the assortment and quality of the fresh and highly perishable serve over products in every type of store, from hypermarkets to convenience stores. With 480 possible combinations between superstructures, aesthetics and Velvet models it has creative versatility and is able to shape the character of each store so that it is unique and recognisable, though still remaining within the scope of solutions designed on a large scale.
 The exhibition dedicated to the winning projects will commence on 3 June in Milan, at the new ADI Design Museum – Compasso d'oro. Thanks to the recognition achieved within the ADI Design Index, Velvet by Costan will have the opportunity to participate in the Compasso d'Oro ADI, the oldest and most recognised world design award, and at the National Award for Innovation, sponsored by the Presidency of the Italian Republic.