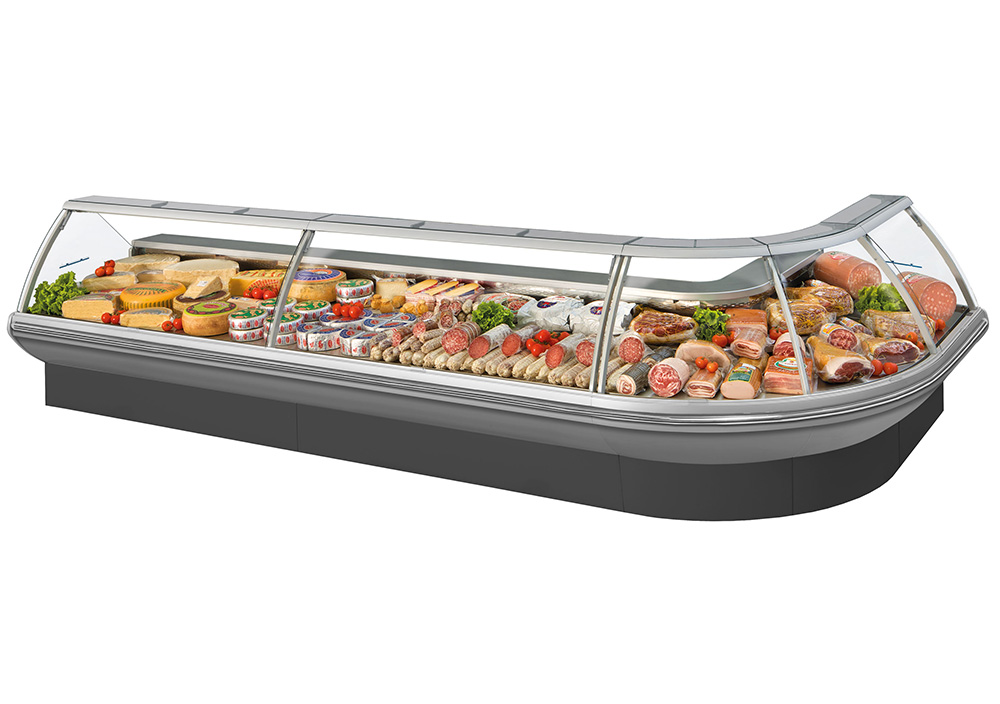 ​Spacious Serve-over refrigerated display case, characterised by extreme flexibility, available in the version with remote unit. 
Suitable for small and medium shops, it is ideal for the preservation and presentation of fresh loose products such as cured meats, and dairy and deli products.
Available in various lengths with open and closed corners. The offer is completed by the self-service version and the hot table version.
Temperature: MT
Class: 3M2 - 3H1
Cabinet type: Serve-over / plug-in
Commercial category

Gastronomy

Dairy products
Pizza

Cheese
Technical feature

Remote condensing unit

Off-cycle defrost
Bagnomaria

Ventilated