Chilled Vertical and Semivertical
Lion HF445G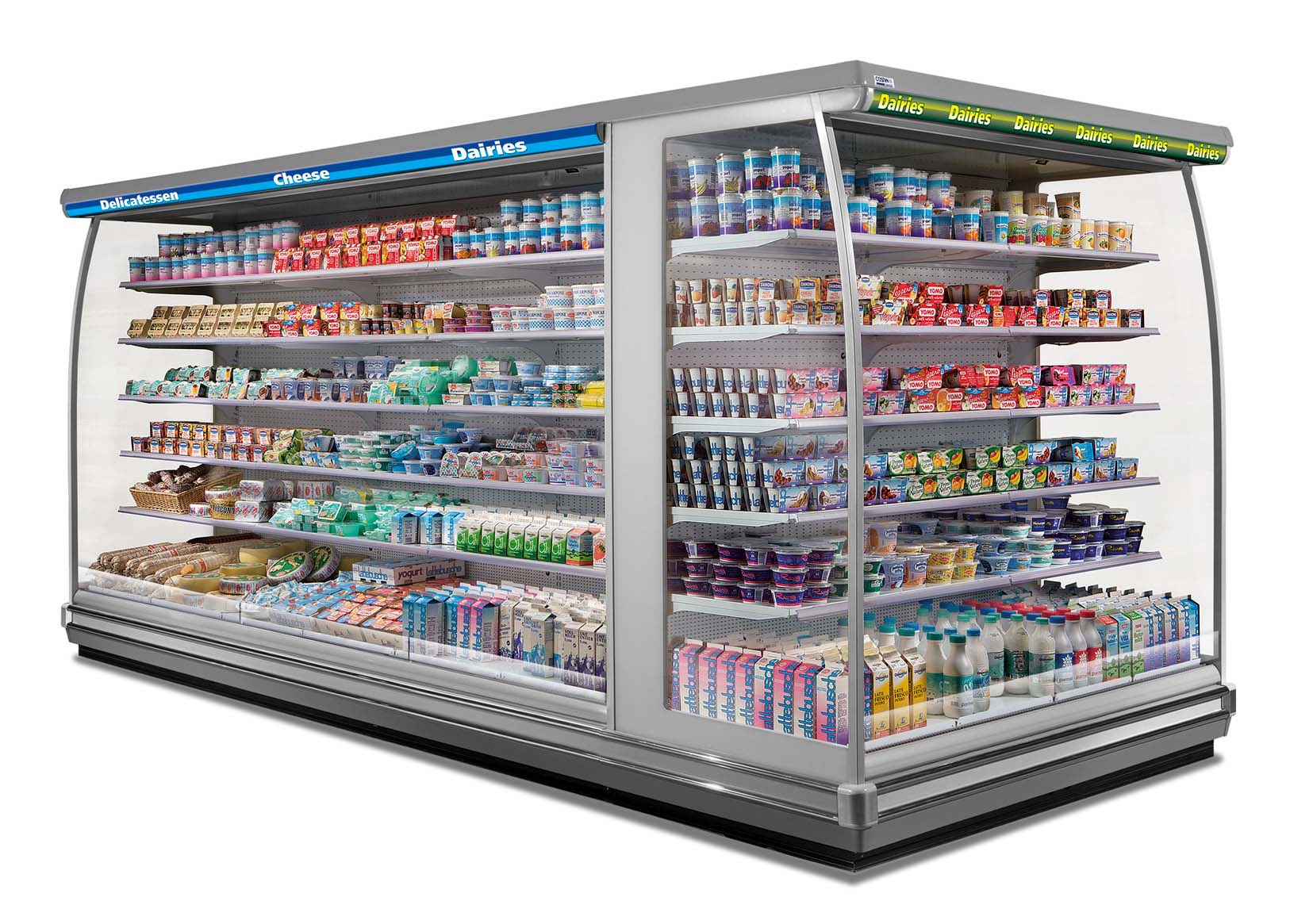 Chilled Vertical and Semivertical
Lion HF445G
​Vertical chilled display cabinet with remote unit for fresh pre-packed products. Ideal for wall solutions and for creating islands.
Intended for supermarkets and hypermarkets, it avails of numerous accessories and internal fit-outs, such as the modular shelves of 40 cm, for any merchandising need.
Infinite possibilities of layout and flexibility thanks to 3 depths, 2 heights, 4 lengths and 5  end of island cabinets.
Temperature: MT
Class: 3M1 – 3M2 – 3H
Type of cabinet: vertical  
Commercial category

Cheese

Chicken

Fruit and Vegetables

Meat

Pre-packed fruit and vegetables

Delicatessen

Dairy products
Technical feature

Electric defrost

Off-cycle defrost

Remote condensing unit

Ventilated

LED lighting

High efficiency fans
Certifications

Eurovent
ZERO technology